If you have moderate or severe ME, it will take considerable effort and thorough preparation just to get out of your house to go see your doctor.
This time, however, it was not just getting out of my house in northern Ibaraki, but I had to travel all the way to Tokyo to take the Eiken Grade 1 or the uppermost level of the English proficiency test in Japan on November 10.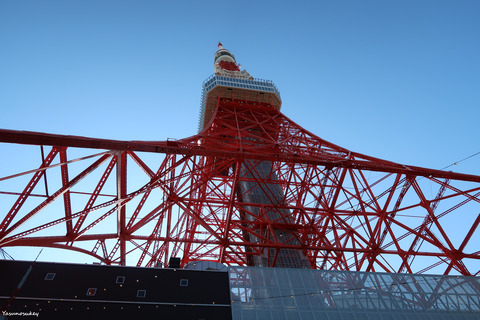 I was able to take the test largely due to my thorough four-month preparation that started from July.
In this post, I would like to share how I prepared for the exam as well as how I spent my exam day.
Days Leading Up to the Exam
Four Months Until Exam
I passed the first part of the exam in June, but I could not take the second part of it because of dizziness that began at the end of that month, and that lasted through July.
I prioritized taking the second part of the Eiken over anything fun such as hanging out with friends or going to events. I limited the time I spend on photography, which I love to do, by taking photos only when I had to go out for other reasons.
That being said, I could not go out even if I wanted to because I rarely had days when I felt well enough to do so.
I had stomachaches until mid August before I finally became able to start to study again.
Listening to podcasts was my main method of learning, and I practiced speeches once every two or three weeks with my language exchange partner
.
As the intense heat finally started subsiding in September, the weather was getting milder, and my physical state got more stable and predictable.I was going to finish up all the things that I had to do such as getting new phones within September and planned on studying a lot in October.
However, typhoon Hagibis, which hit Japan on October 12, changed my plans completely. I had to clean up my garden for days before the typhoon in preparation, and I ended up spending the rest of the month dealing with terrible headaches, utter exhaustion, and awful sickness. I was able to study for only two days that month.
Three Weeks Until Exam
I got my voucher at the end of October, and it turned out that I had to get to Tokyo by 9:15 in the morning, which is dreadfully early for someone with a sleep disorder. From then on, I started getting ready for bed at 9 p.m. because it usually takes about two hours before I can finally go to bed. I have to take aspirin and warm myself up with a hot water bottle as a routine preparation for sleep.
Since studying takes so much out of me that it even affects my sleep quality, I completely stopped studying three weeks prior to the exam
. When I really wanted to do something, I watched Japanese TV shows and listened to a podcast, "Date/able," which is all about dating. Normally, people study really hard until right before the exam, but that does not work for a person with chronic illness.
Soon after I got the voucher for the second part of the Eiken, I checked the route to the venue. I also thought of routes in case I missed my train or got off at the wrong station.
Ten days before the exam, I got a train ticket on the way home from getting a haircut. I asked my family to do all my portion of the housework.
I made a list of my belongings so that I would not forget anything at home. One week prior to the exam, I decided on what to wear on the exam day, and packed everything that I intended to take with me in my bag.
The Day of the Exam
I started getting ready for bed at 8 p.m. on the previous night and turned off the lights at 10:30. As soon as I woke up at 4:30 in the next morning, I got out of bed, changed, heated my hot water bottle to warm myself up, and then had a quick breakfast. Now it was time to leave my home for Tokyo.
On the way to Tokyo, I was feeling relaxed because I did everything that I could possibly do in the past four months.
Now I am proud to tell you that I
PASSED
the Eiken Grade 1
!!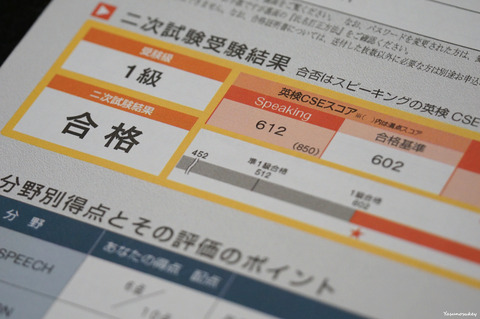 I cried out of frustration when I had to cancel the test in July, so I am extremely happy that I got to go to the venue and pass this time.
Things That Worked Out
Three weeks prior to the exam, I completely stopped studying and got focused on taking care of my body.
Although I wondered many times if I was doing the right thing, it turned out that it really worked after all.
Since mental activities such as studying worsen my symptoms, I tried not to use my brain on exam day as well
. Normally, you want to go over what you studied and speak to yourself in English to get yourself in gear for the test. However, I was taking a deep breath on the train to Tokyo, and was staring into space until right before the exam.
Additionally,
I tried to stay as warm as possible especially for two weeks before the test
because an upset stomach can significantly drain my energy. I carefully avoided cold or stale food.
It made me realize once again that what works for healthy people often times does not work for a person with a chronic illness. I might not have been able to get to Tokyo if I had been pushing myself to practicing speeches up until the big day.
Conclusion
When I started studying English in 2001, I was 16 years old, and I already had ME, which always makes it extremely hard to study anything.
The Eiken Grade 1 is the highest level of the English proficiency test in Japan, so I could not be happier that I have reached such a significant milestone after all these years of hard work.
I wrote about how I learned English in a post on my English learning blog>>
How I Learned English —Until I Became an English Tutor
[Open on a different window]
I would be happy if this blog post can be of help for those who are trying to study for qualification exams with chronic illnesses, not just ME.
Related Posts
The Japanese version of this article>>
英検を受けに東京に行ってきました〜試験までの体調管理と当日の過ごし方〜